Live Life on Purpose
---
Dear friend, Are you living your best life? Are you on the right path in life? Does the thought your that natural talents and abilities are not being utilized as best as they could be or perhaps even wasted ever cross your mind? Have you ever thought to yourself that you're just way too smart to be doing whatever it is that you're doing for a living? If so, there's nothing wrong with that. It means that you have found help… You've come to the right place. My mission is to help you live an empowered life.
The fact of the matter is that many women around the world have felt just like you, at one point in their lives. They knew their lives' were headed in the wrong direction. They knew that they were severely underutilizing their skills and talents. They knew in their hearts that they could be doing something better to serve humanity, while also being able to lose weight, start a business, transform relationships and find their passion… And you can too.
My name is LaWanda Hill and for the past 7 years, I've been helping women of all ages improve, increase and transform their life. And I would love to help you!
While doing life together I will help you transform your life and begin to live the extraordinary life you deserve. Take advantage of the resources on this site to begin your journey down the path to greatness. I'll be with you every step of the way.
Who is LaWanda Hill?
LaWanda Hill is an author, life coach, and speaker. She has an audience of thousands of women across the world.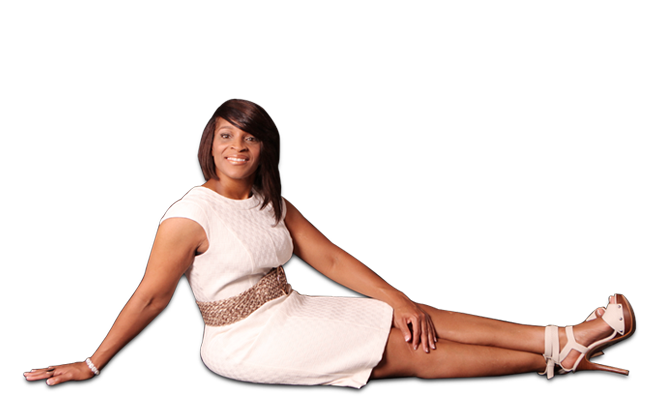 TESTIMONIALS The Life Coaching that I have received from Serenity has been life changing. Living this life and forgetting to deal with all the hidden pain of our life can lead to path of destruction, but when you have someone that will listen, inspire, and have patients with you, helps you as you learn to deal with hurt and pain. Learning to forgive has lead me to a life of happiness. LaWanda has been so consistent and persistent with the group, this one level dedication that I have seen her exercise in has opened my eyes to another level of dedication. No matter what our schedule is once we have said we will do, then it is up to us to get the job done no matter what. While getting the job done we are still required to walk in balance. New levels of understanding is priceless. LaWanda Hill is a real.. LaWanda Hill is a real, committed and genuine lady. She is willing to go that extra mile and put herself out there for truth. She is not only a Coach, Teacher, Mother but more than anything she is a Leader. She is a Leader that has inspired my life tremendously and planted a foundation in Christ that can not be shaken.The change in me is like night and day. It has been my faith in who Jesus is that has changed my life. I have been blessed… I have been blessed to not only hear you, but I've also experienced you. You have touched my life in many ways (Spiritual, Physical and Financial). Thanks for being my spiritual cheerleader. God has used you to be a true example of what a BOLD SOLDIER is in the Kingdom!!!!! Continue to allow God to take you Higher and Higher in Him. I love you and pray God's BEST for you.